Welcome to ISIT
The Institute of Science and Information Technology (ISIT) is a premier IT school conceived in the year 1993. Born out of the Grace, Blessings and Guiding spirit of His Holiness Bhagawan Sri Sathya Sai Baba, the Institute ever since its inception has made learning pervasive in Institutionalsing the system of Education. It draws its precedence from the Education System as exemplified by Sri Sathya Sai Institute of Higher Learning.
ISIT is the 1st and only Institute of the country to receive the assent of AICTE in the year 1994 for conducting the MCA programme. It is also the first formal sector IT school which has been accorded Accreditation under AICTE-DOEACC scheme to conduct its 'O', 'A', 'B' & 'C' levels programme to qualify in steps to an equivalence .

PGDM Course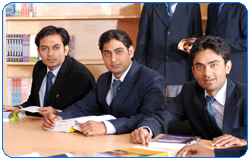 Education for Life - The need of the Hour

"Education without character, commerce without morality, politics without principles, science without humanity, religion without love, culture without unity, administration without justice, knowledge without application, and patriotism without sacrifice are not only useless but positively dangerous".

Campus Placements 2010-12 batch
Bikash Kumar Behera

Spandana Sphoorty Financial Limited

lacs.

Soumya Ranjan Rana

Spandana Sphoorty Financial Limited

lacs.

Ankita Kumari

Spandana Sphoorty Financial Limited

lacs.

Ellora Bhuyan

Spandana Sphoorty Financial Limited

lacs.

Suchana Swastik Mishra

Spandana Sphoorty Financial Limited

lacs.

Rashmi Jena

Spandana Sphoorty Financial Limited

lacs.

Ashish Bhagat

SBI LIFE

nbsp;2.5 lacs.

Satyanarayan Satapathy

SBI LIFE

.5 lacs.

Debasis Mohanty

CEASEFIRE

.86 to 2.5 lacs.

Biswabibhu Satrusallya

CEASEFIRE

.86 to 2.5 lacs.

Jyoti Prakash Pradhan

CEASEFIRE

.86 to 2.5 lacs.

Ramanaranjan Sahoo

CEASEFIRE

1.86 to 2.5 lacs.

Mansingh Biswajit Aech

CEASEFIRE

.86 to 2.5 lacs.

Soumya Ranjan Pattnaik

CEASEFIRE

1.86 to 2.5 lacs.

Devidutta Mohanty

EXIMUS INFOTECH PVT. LTD.

.2 lacs.+

Srija Subhadarsini Lenka

GOURANGA SOFT TECH PVT. LTD.

.2 lacs.+
All Rights Reserved. © 2020