Facilities
HOSTEL
The Institute provides hostel facilities to the students by hiring the buildings. Each student is provided reasonably furnished room on sharing basis for facilitating development of understanding and mutual help.
To facilitate comfortable stay and provide a feel happy environment the institute provides accommodation assistance.
The Institute has two Girl's Hostel and one Boy's Hostel.
The rooms in the hostel can accommodate one / two / three students in a single room who can avail the facilities provided by the institutes.
TRANSPORTATION
The Institute has its own transportation facility since 2008-2009. Two buses are running in two different routes to pick up all the interested students covering almost all the junctions of Bhubaneswar city. This service is not only limited to academics but also extended for Industrial Tours and other important activities like Placement, Picnic etc.
CANTEEN
The Institute has its own canteen facility for both staffs as well as students.
It is providing healthy, hygienic and pure vegetarian food.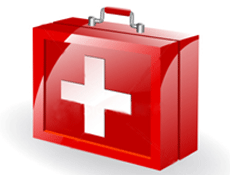 FIRST AID
The Institute has an in house provision of First-Aid treatment for all the inhabitants. A Pharmacist takes care of the above throughout the working hours. The First-Aid kit presently contains near about 20 emergency medicines.
All Rights Reserved. © 2020